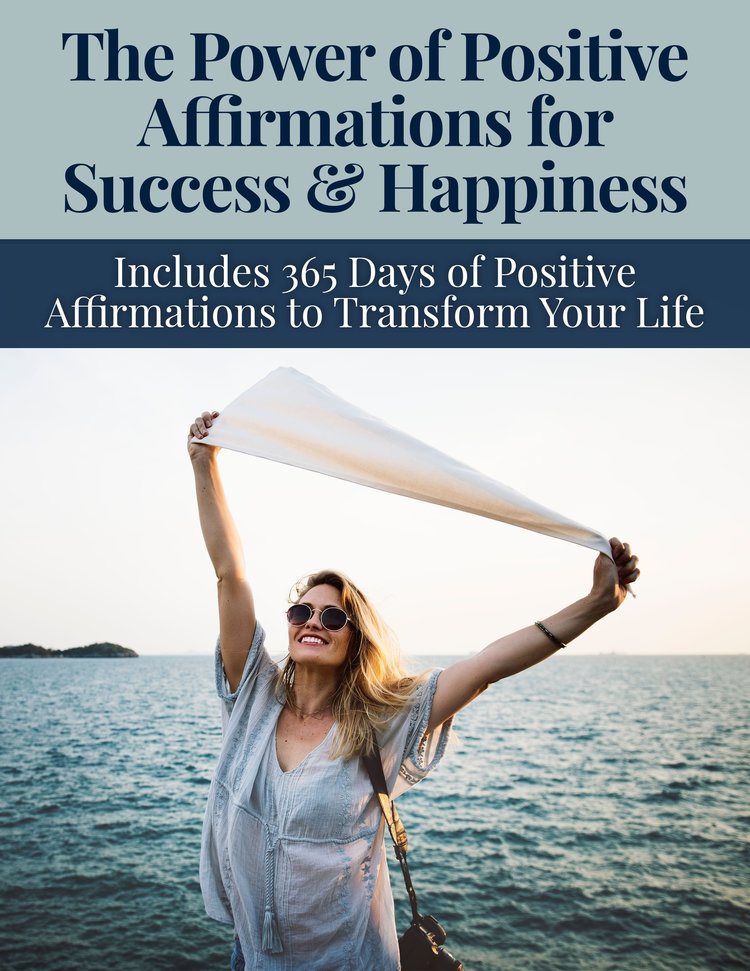 WANT MORE OUT OF LIFE THAN WHAT YOU CURRENTLY HAVE?
DISCOVER HOW POSITIVE AFFIRMATIONS CAN INCREASE YOUR CHANCES OF SUCCESS.
DOWNLOAD THIS FREE GUIDE NOW:
THE POWER OF POSITIVE AFFIRMATIONS FOR SUCCESS AND HAPPINESS
You've done it. I've done it. In fact, everyone has done this. Do you remember the woman wearing the business suit, who walked into the store with such an air of confidence that you were sure she must be the owner? At the time, you thought, "I wish I could be that successful and confident."
Then, there was the time you saw a man at the park, with a bunch of kids. They were all laughing, playing, having a great time, and enjoying life to its fullest. As you watched, you smiled and thought, "I wish I could be that happy and carefree."
Unfortunately, wishing won't make you more successful or any happier. However, you don't have to spend the rest of your life on the outside, looking in. Whether you want to be more successful, happier, or any of a million other things, you can change your status quo and your life, with the help of powerful, positive affirmations
SIGN UP NOW and discover exactly how to use affirmations to change your life forever. 
From this free download you will: