Become A Best Selling Author Handbook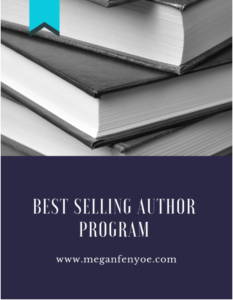 Congratulations on taking the next step in becoming a Best Selling Author!
I spent countless hours researching and talking to people about how to play the Amazon game when I launched my book You Are Enough: 5 Steps To Move From Strength. Needless to say it was exhausting and I received so many conflicting stories and information. I became overwhelmed and stressed out so I created my own formula.  My own plan and guess what…. it worked! 
Not only did I become a best selling author I was also the #1 new release in 3 categories within hours of launching my book.
This is why I created my Become A Best Seller Book Launch Handbook.  Did you know that your chances of getting on Amazon's bestseller lists for your book depends a lot on the support you can gather from your friends, family, network, and launch team? 
Begin creating your book launch blueprint using the Become a Best Selling Author Book Launch Handbook.  This handbook includes:
How to building your book brand

How to create and execute a successful book launch team

How to create and implement successful marketing and promotion strategies

Implementation guide for launch day

Skills you can begin implementing immediately to ensure you are not overwhelmed and stress but are truly enjoying every step of your journey to becoming a best selling author!
It's time make your dream of becoming a Best Selling Author a reality.  
Book your Free 20 minute Introductory call or book your 1:1 strategy session with Megan Fenyoe.