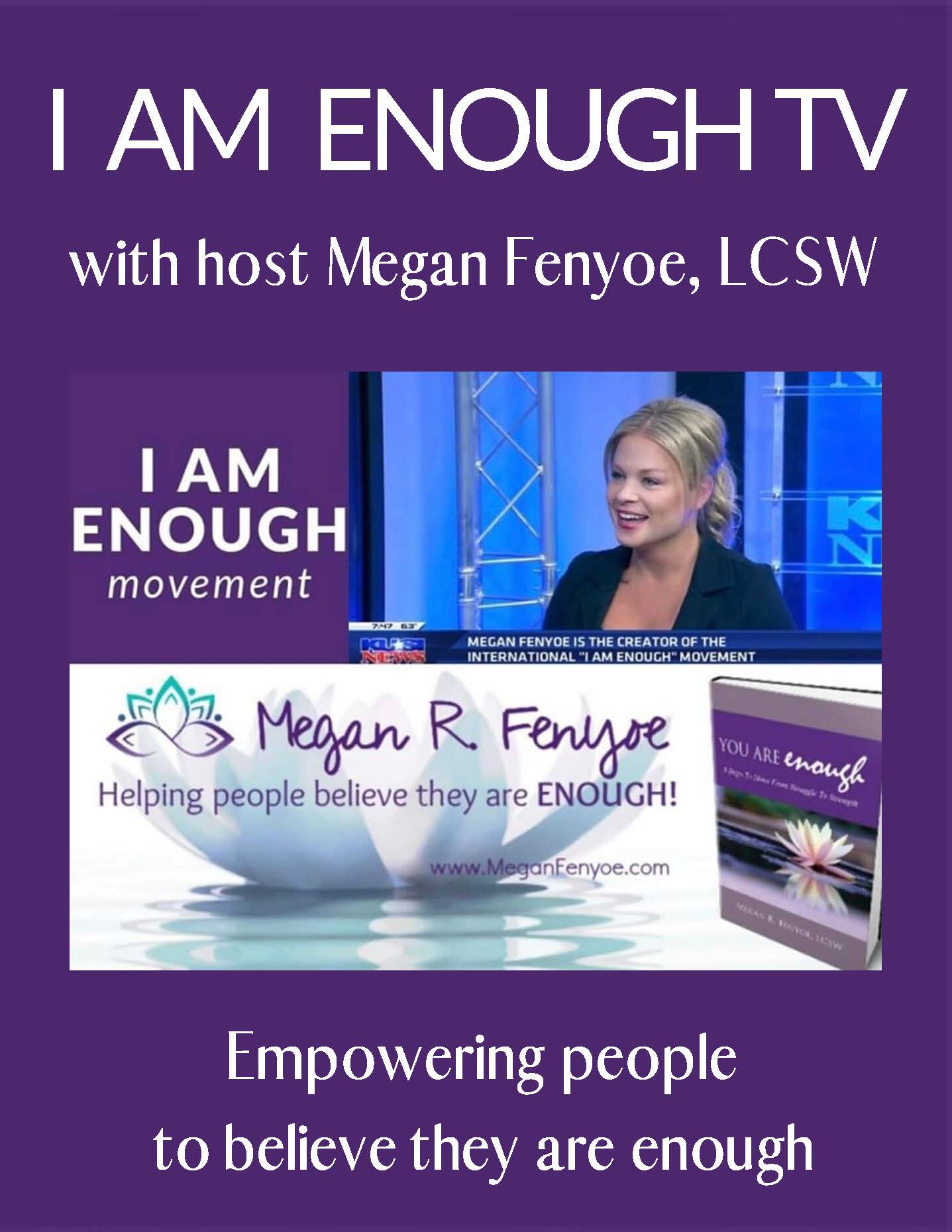 Did you know that there is a world-wide epidemic going on and it's not a physical illness? It's the belief that we are not enough. 
If you want to be successful then you need to have healthy levels of self-esteem and confidence and you can only do that when you unconditionally accept yourself as you are. 
The foundation for I Am Enough TV is to empower you to unapologetically own who you are and boldly go after the life you have always dreamed of.  
I Am Enough TV airs on http://ezway.tv every morning and will be available to watch ON DEMAND on ROKU, APPLE TV and AMAZON FIRE by searching eZWay TV. 
You can also TEXT EZWAYTV TO 55678 to receive text notifications on our shows and channels or click here and enter your # http://tv.mkiosk.info
Want to Subscribe to the I Am Enough TV show?
Just fill in your information below. It's that simple!
Book your Free 20 minute Introductory call or book your 1:1 strategy session with Megan Fenyoe