Self Improvement 365: Daily Self-Improvement Tips To Your Inbox
Self Improvement 365: Daily Self-Improvement Tips To Your Inbox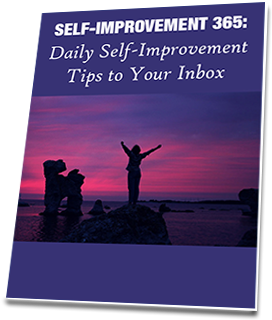 Improving ourselves means more than just eating the right foods or exercising occasionally. It can be hard to make improving yourself a priority when you are juggling so many other things in your life. You already know that you should be making yourself a priority in order to excel in all the other areas of your life. So what are you waiting for?
Receive these self-improvement tips straight to your inbox, so you can finally take action.
Here's what you'll get:
Helpful tips about becoming a better, more well-rounded person
Learn how and why these methods will help you have a better life and feel better about yourself
Learn how to incorporate these methods into your daily life to continue building a better life for yourself
Learn the top 10 methods for gaining more confidence now!
Grab your instant download copy for only $9.99
Purchase all 9 ebooks for $59.99
( a savings of $19.99)
Start with Clarity

10 Power Ways To Practice Self-Reflection In Your Everyday Life